A specialized butcher with the service of yesteryear

Ready-to-cook meat counter • Homemade meals

A specialized butcher with the service of yesteryear

Ready-to-cook meat counter • Homemade meals

A specialized butcher with the service of yesteryear

Ready-to-cook meat counter • Homemade meals

A specialized butcher with the service of yesteryear

Ready-to-cook meat counter • Homemade meals

A specialized butcher with the service of yesteryear

Ready-to-cook meat counter • Homemade meals

About us
Meat from the Valley in an old fashioned butcher
The best quality meat is here!
Boucherie Bergeron is a butcher shop located in
Abattoir Régional de Coaticook
. Our local meats are prepared right in front of you. The old fashioned way. On site we cook homemade products and dishes prepared with the unique flavors of our region.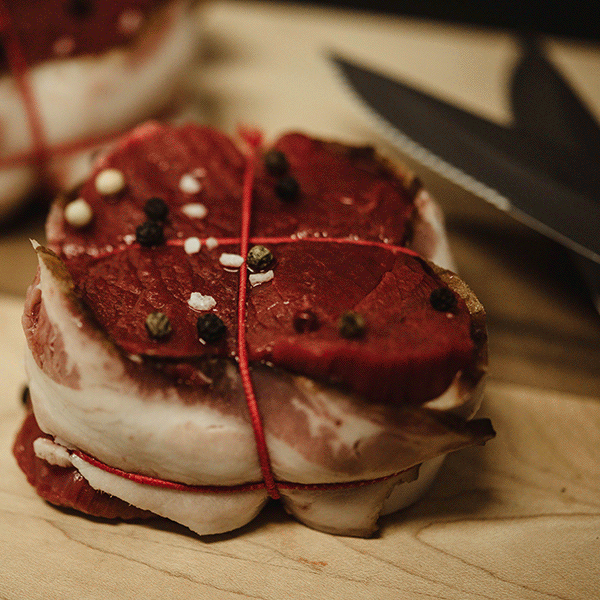 The owners
A family business
Our family has been known in the meat industry for more than four generations.

In 1990, Gilles Bergeron took over the small butcher shop and slaughterhouse from his father in Barnston. In 1993, he joined forces with his wife Jacinthe Lévesque and his brother Clément to acquire Abattoir Régional de Coaticook. Since then, several expansions have been made to improve food processing services.

We stand out with our cutting room being accessible to every visitor. Allowing you to be part of the production process. All of our products are prepared on site and at the very moment of placing your order. This offers you the freshest products and best quality for your personalized taste.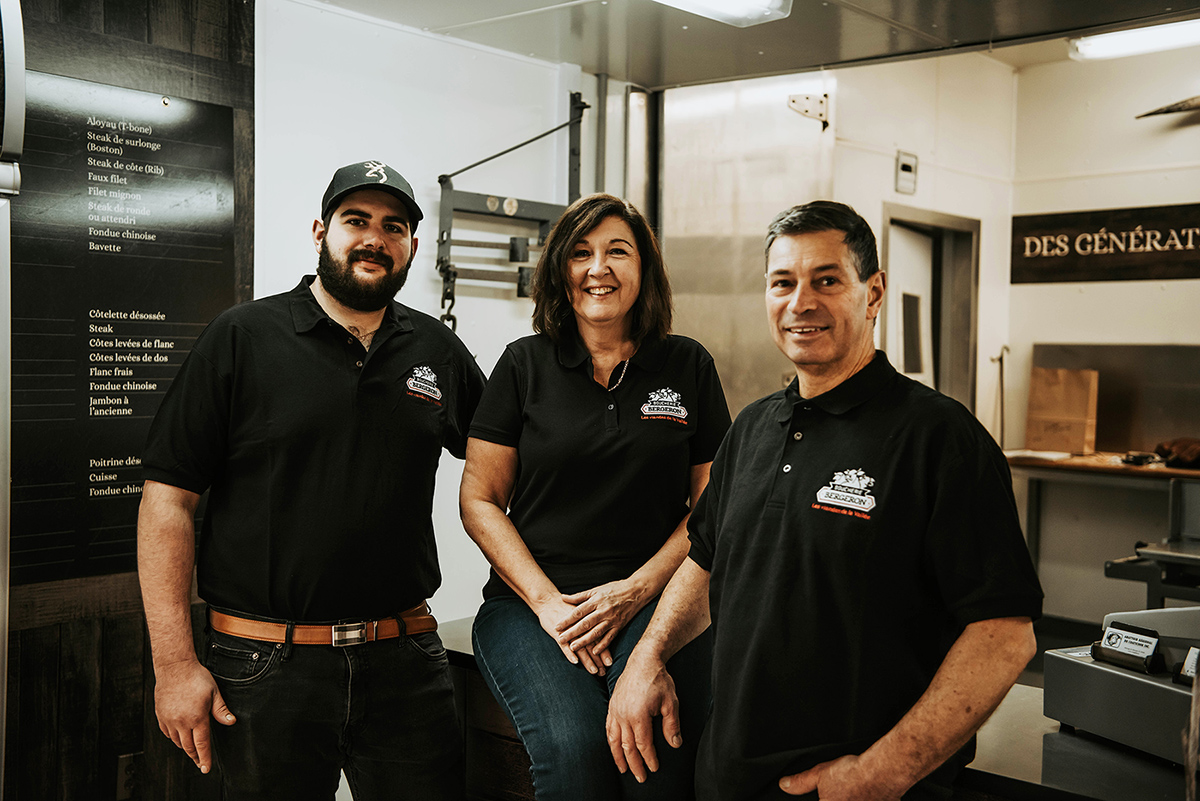 Gilles Bergeron, Jérémie Bergeron, Jacinthe Lévesque
Local, sustainable, eco-responsible
Our community comes first
We are proud participants of the
Farm Product
network and local initiatives of the
municipality of Coaticook
.
In addition, we are a major partner in the Solidarity Meat project of the
Center Action Bénévole of Coaticook
. This aims to offer a variety of foods that meet the nutritional needs of its customers, particularly meats at a competitive cost. Fair compensation is granted to producers using the slaughterhouse in order to fully recognize the value of their work. For our part, this allows us to limit food waste and participate in a social project with tangible repercussions on the accessibility of food for people in need.
Finally, we are one of the certified butcher shop of the
Chasseurs Généreux
network. A donation program of wild game intended to help people in need throughout Quebec.